General information

| | |
| --- | --- |
| Genre | 80ies, dubstep, christmas, House, unknown |
Unknown may refer to several artists.
1: A rapper from California (album: Lyrical Arsonist). 2: A rapper from Virginia (real name: Jessey Ryan; album: Ghost Mode). 3: An American sludge metal band (album: Torn Lives and Tired Eyes). 4: A Dutch EDM producer (real name: Sebastian Hoff). 5: A British EDM musician (real name: Chris Hanna). 6: A Dutch dance group (stylized as Unkn?wn). 7: A Russian ambient musician (real name: Dmitry Shilov; album: Equinox).
Source
Top Tracks
| | | |
| --- | --- | --- |
| 1 | | Track 8 |
| 2 | | Today I Bought You Violets |
| 3 | | unknown |
| 4 | | Track 4 |
| 5 | | Track 5 |
| | | |
| --- | --- | --- |
| 6 | | Track 7 |
| 7 | | Track 3 |
| 8 | | A Parting of Ways |
| 9 | | Personality Goes A Long Way |
| 10 | | Arced |
Top Albums
Ultra-Lounge Christmas Cocktails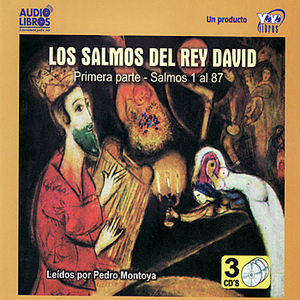 Los Salmos Del Rey David - Primera parte - Salmos 1 al 87 (Unabridged)